Netherlands international Arjen Robben has said that he is hopeful of featuring for Bayern Munich during the final stage of the campaign. The Dutchman has been sidelined for the past five months with a recurring calf problem, but he has returned to first-team training ahead of the closing stages of the season.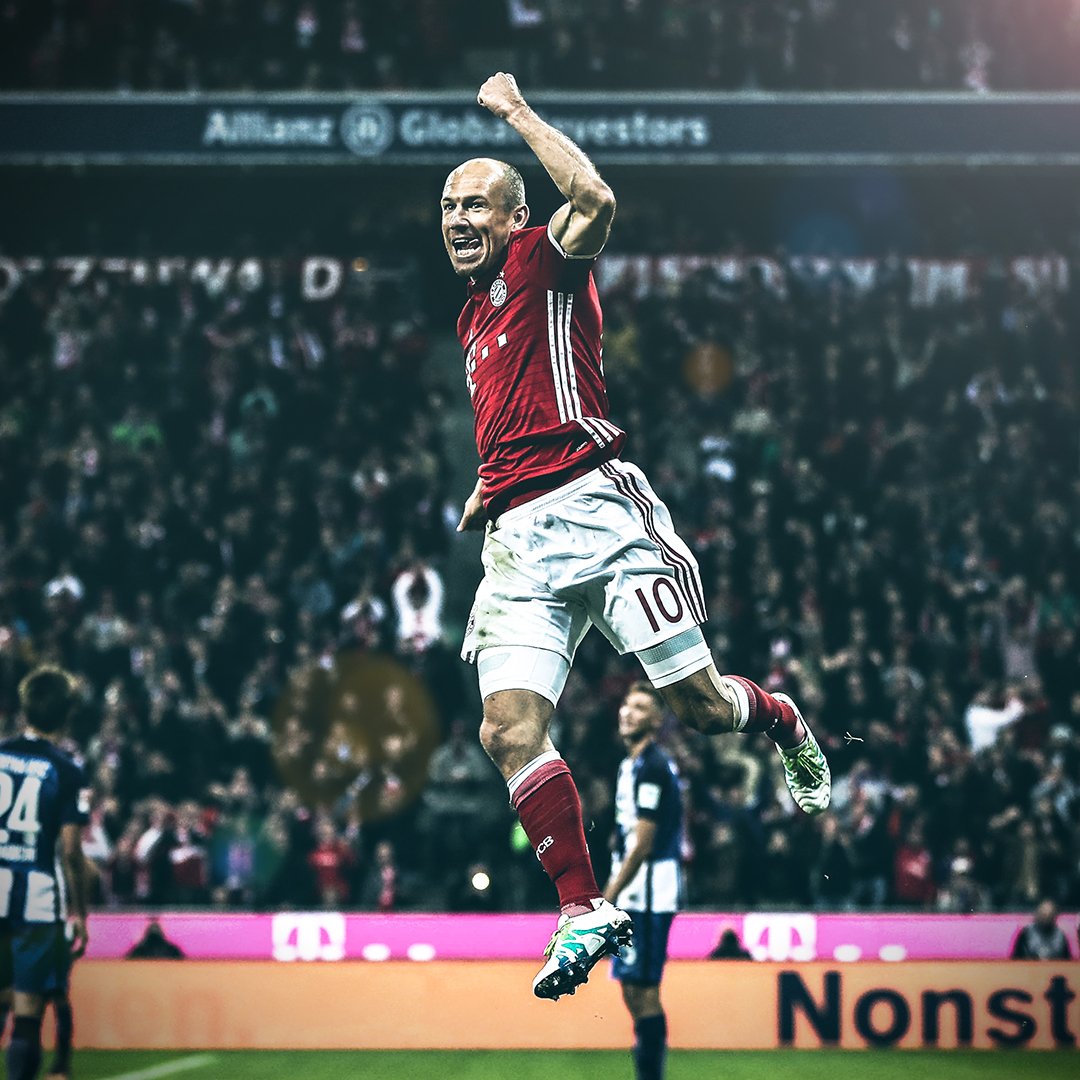 Speaking in a press conference, Robben remained optimistic of playing some role for the club during the remaining weeks before pursuing a fresh challenge elsewhere, he said: "I'll be happy if I can stay with the team for another one or two weeks and get a few minutes under my belt in games as well. That would be wonderful. So many people have said to me that they want to see me on the pitch one more time. Obviously that's also what I want more than anything. I'd like to be fit and healthy when I say goodbye – preferably with another two titles. We still have some work to do and perhaps I can play a part in that."
Robben has won seven Bundesliga titles with Bayern over the past nine years and he stands the chance of securing another league trophy at the end of the season
. Over the course of the campaign, Dortmund have strongly compete with Bayern for the top-flight title but the holders seem
to hold the distinct
advantage for the final run-in.
Bayern are currently one point ahead of Dortmund after playing an extra game less and they should cruise to the title, barring a shocking set of results during the remaining four matches. Elsewhere, the Bavarian giants have the chance to celebrate a potential domestic double, should they beat RB Leipzig in the DFB Cup final. Leipzig have remained competent against Bayern over the years, but the latter have generally had the better of the eventual outcome of those matches.