Manchester United talisman Cristiano Ronaldo is now the forward with the second most points in fantasy football after his hat-trick against bottom team Norwich City on the Premier League scene. Only Tottenham Hotspur star Harry Kane has more points than Portuguese national team captain Ronaldo amongst the forwards when it comes to Premier League fantasy football.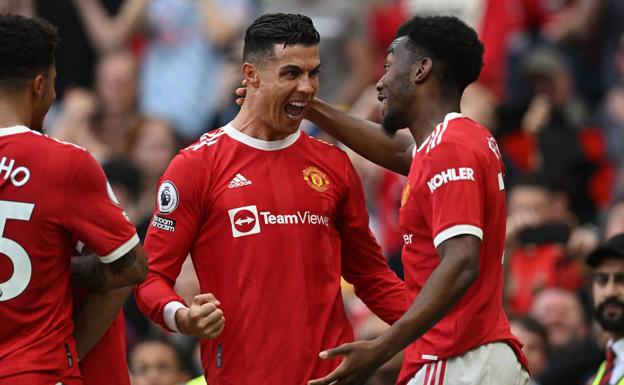 Ronaldo scored 17 points in fantasy football with his treble during the 3-2 win over Norwich City to take his second ally to 135 points. He started the home game with the Canaries as the forward with the third most Premier League fantasy football points behind Brentford hitman Ivan Toney and the aforementioned Kane. Ronaldo moved past Toney with his three goals against Norwich City and he's only behind Kane by 17 points.
Kane has the most Premier League fantasy football pojnts amongst the forwards with 152 points, while Ronaldo is behind him. The five-time Ballon d'or recipient could have added to his tally of 135 points during the rescheduled game at Liverpool on Tuesday if not for the tragic passing of his baby boy. Both Liverpool and Manchester United fans paid tribute to Ronaldo during the seventh minute of the game which ended in a 4-0 victory with the Reds scoring twice in each half. Egyptian star Mohamed Salah scored a goal in each half for Liverpool, while new signing Luis Diaz and Sadio Mane scored in the first half and second half respectively.
Ronaldo would be hoping to add to his fantasy football points when Manchester United are guests of North London giants Arsenal in the first Premier League game this weekend. The Portuguese attacker is in contention for the Arsenal game after missing the Liverpool match due to a brief compassionate leave.
Brentford player Toney is now the forward with the third most points with a tally of 127 points, while Watford Star Emmanuel Dennis and Norwich City hitman Teemu Pukki are fourth and fifth with a tally of 125 points and 124 points respectively.