Chelsea playmaker Eden Hazard could be on his way out of the club, with Spanish side Real Madrid keeping a very close eye on developments. The Belgian skipper is the most likely addition to the struggling La Liga club – though a winter move does not seem as feasible, a summer move seems ideal for the player and his intended side.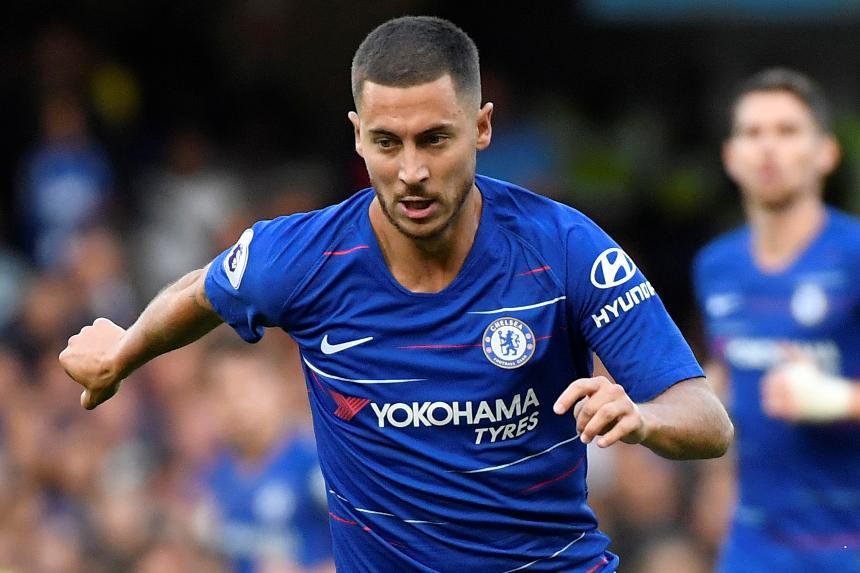 There are claims in Spain that Real Madrid president Florentino Perez is willing 
to allow rising star Marco Asensio
be the trade-off in the move to land Hazard, though caretaker coach Santiago Solari is said to be very keen on Asensio so any transfer would be met with strong resistance, making a winter window move is more unlikely.
Madrid started the season in fine form, and were the favourites to win the Champions League at one point.  have struggled this term especially with in the absence of former coach Zinedine Zidane and former star forward Cristiano Ronaldo. There have been prophesies of doom of recent but the club has always managed to perform, in the league and on the continent.
Under Julen Lopetugui, who was believed would work well with the decent crop of Spanish young stars and a team that has been together for a while, the club struggled until he was fired.
Real is expected to get a new manager before the end of the season. The urgency would depend on how the caretaker manager restores stability.
Reports of Hazard moving to Spain is at its highest (though was hinted at by Sarri in the summer) as it is more feasible for the deal to go through compared to previous times when the player's names popped up. Hazard's likely move would also push his profile and prospects for the Ballon d'Or award.
Hazard has done little to quiet the talks. His brother Thorgan said Chelsea wanted to keep him so he stayed. He agreed that Madrid were rebuilding, and going through a phase. He clearly mentioned that his brother would see what happens at the end of the season before deciding his next move.
The Blues could also be preparing for a possible exit of the playmaker as they have been linked with former Juventus man Roberto Pereyra. Pereyra is a key player for Premier League rivals Watford. If the club wants to groom another, there is Benfica rising star Joao Felix who has been seriously linked with Stamford Bridge in the past few weeks.