Jurgen Klopp's extended their Premier League unbeaten record to 34 games after dispatching off struggling Watford on Saturday afternoon. The Reds currently sit on top of the league table – obviously – and other than having a beast of a season, there seems to be no team putting up a proper challenge against them.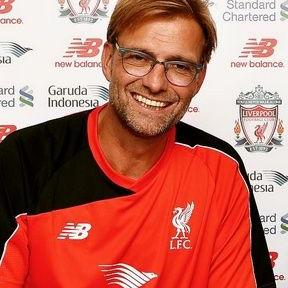 The Pride of Merseyside last tasted defeated close to a year ago at the hands of Manchester City. After brushing off Pep Guardiola's men earlier this season, it seems the crowd at Anfield will be confident in their team's ability to do a double over the sneaky Mancunians.
Arsenal currently hold the record for the longest unbeaten streak in Premier League history – 49 – and all it takes is for Liverpool to continue their blistering form to defeat and set a new record. As long as the forward trio of Mane, Firmino and Salah continue to be up and firing, the odds of achieving such feat remain high.
The ability of Divock of Origi to step and still superbly lead the line like he did in the derby against Everton gives the Reds a lot of options on-route to setting this record.
The record chasers just need to not to lose in any of their next 16 matches and a glance at the fixtures show they are capable of pulling it off, all things being equal in order if unfortunate things like VAR does not bleep things up for them.
The only fixtures to be feared among the 16 are the back to back ones with Tottenham and Manchester United.
Mourinho may have grown grumpier as his old methods stopped working almost making him a second-rate manager but the ability to bleep things up for big teams is one skill that will follow him anyway.
The next match, should Liverpool prevail against Spurs is Manchester United. No other team in the universe wants Liverpool to fail more than their bitter rivals. There is a reason United were the ones that ended Arsenal's record.
Liverpool must pray Ole Gunnar Solskjaer's tactics be nowhere near the one displayed at the Etihad a week ago.